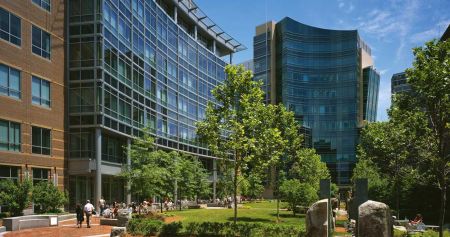 Forest City Driving Organizational Performance and Managing Change
Dix & Eaton's well-established nexus as a trusted advisor to the "C-suite" continually helps Forest City Enterprises, Inc. – an NYSE-listed real estate company with $10.6 billion in total assets – navigate change, reframe investor perceptions and differentiate itself in the marketplace to support growth.
Dix & Eaton enjoys a long and deep relationship with Forest City, including in the areas of investor relations, corporate communications and an ongoing national trade public relations program that focuses on Forest City's commercial business in core markets.
Of particular significance, D&E provided senior-level counsel and helped the company shape strategy and messaging throughout a leadership transition to the first CEO who is not a member of Forest City's founding family. In addition to producing the annual report for more than a decade, key investor relations activities include an investor survey and an investor relations peer audit that helped redesign the way the company communicates with investors. D&E has also developed and facilitated several senior leadership meetings to help define next steps for implementing Forest City's strategy and driving organizational performance.
What We Did
Provided senior counsel in the areas of investor relations, corporate communications and public and media relations
Looking For Something Similar?