Mark L. Parr, CFA
Senior Advisor, Investor Relations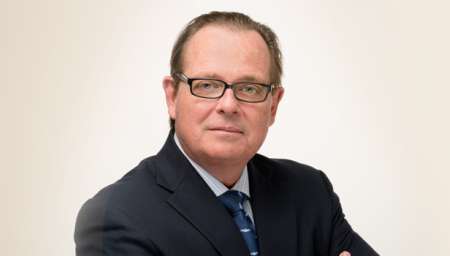 Mark Parr provides insightful counsel to the metals industry, drawing upon his strong experience as a recognized industry leader in steel, metals and mining equity research. Until 2013, he was a managing director, senior equity analyst, with KeyBanc Capital Markets Inc. (formerly McDonald Investments).
Over the years, Mark has been a frequent contributor to leading financial media, including Bloomberg radio/TV, CNBC, Barron's, The Wall Street Journal and numerous general news outlets. He also has delivered more than 50 keynote addresses to leading metals industry conferences, including CRU, MSCI, Platts, SMA, AMM and ASD, as well as numerous management retreats.
During his more than 26 years with KeyBanc Capital Markets, Mark's key franchise focused on the metals industry. In addition to research coverage on over 25 publicly traded metals and mining companies, he and his team provided extensive industrywide research and commentary used by both leading institutional investors and industry participants.
After reviving the company's coverage of the metals and mining industries in 1995, Mark's work received broad industry recognition. Among other accolades, he was recognized as the number-one U.S. stock picker in the metals and mining space by the Financial Times/StarMine "World's Top Analysts," named the number-one metals and mining analyst in an Institutional Investor poll of regional banks, and acknowledged seven times by The Wall Street Journal with its "Best on the Street" awards for stock picking and earnings estimates accuracy.
In 2012, Mark ranked number one of 104 analysts in heavy metal and machinery and received a "gold" award from The Wall Street Journal's "Best on the Street" survey. Greenwich Associates ranked his research team number one for small/mid-cap metals and mining equity research in 2010, 2011 and 2012.