Angela Almasy
Senior Account Executive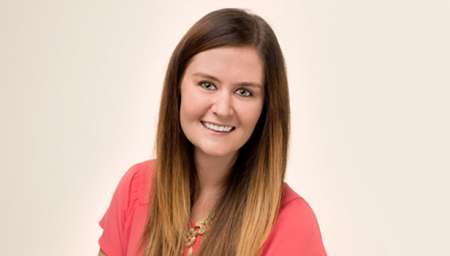 Angela Almasy, a communications generalist, is a member of the firm's integrated communications and investor relations practices. Her scope of work includes media relations, sustainability/CSR reporting, corporate communications, investor relations and branding.
Angela joined Dix & Eaton in 2014 after completing an internship with the firm. She has worked on numerous national media relations programs for clients, including strategy development and outreach surrounding the 2016 Republican National Convention in Cleveland. She also plays key roles in research, content development, project management and communications strategy for clients in a variety of B2B industries. Angela has received certification on the Global Reporting Initiative's (GRI) Standards, a global standard for sustainability reporting. In addition, Angela co-leads the firm's social media marketing team.
Angela previously interned at Edelman in Chicago, where she focused on health and nutrition communications. She graduated cum laude from The University of Akron, where she received a bachelor's degree in nutrition and dietetics. She also holds a Master of Arts in Journalism & Mass Communication with a concentration in public relations from Kent State University. Angela is a member of the Engage! Cleveland Leadership Council.
Specializes in:
Social media strategy and analytics
Sustainability and CSR reporting
Investor relations
Media relations
Community Involvement:
Engage! Cleveland Leadership Council