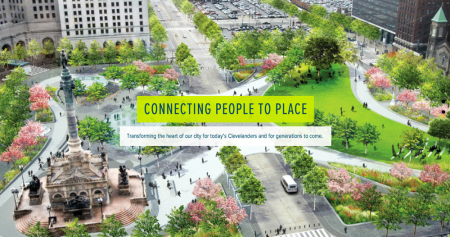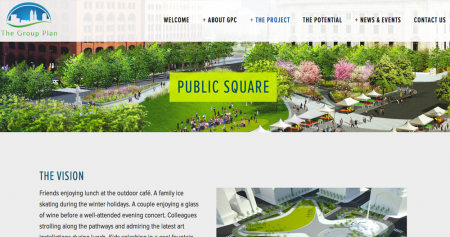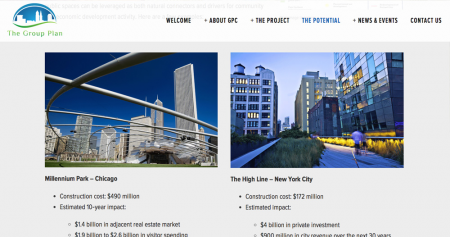 The Group Plan Commission Website Development
Building critical support to reshape Downtown Cleveland's public spaces
The Group Plan Commission, which is leading a historic effort to reinvent Downtown Cleveland's signature public spaces, needed to build broad public awareness and support of the project. A key component of the phased communications strategy developed by the commission and Dix & Eaton was a website that would help educate key stakeholders and serve as a one-stop resource for information.
Dix & Eaton leveraged an existing platform to launch the site within 10 weeks. It's an informative communications platform that helps the commission share key messages with stakeholders. A modern, fresh design showcases bold images that help audiences quickly and easily understand how the existing spaces can be transformed into "Cleveland's backyard." In addition, the site can grow as the project evolves, keeping it a flexible and critical tool for communicating status updates, and increasing awareness and excitement.
What We Did
Phased communications strategy
Website architecture and design
Content creation and editing
Website enhancements
Looking For Something Similar?