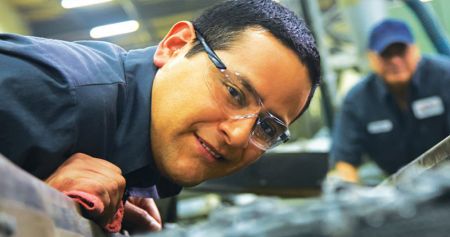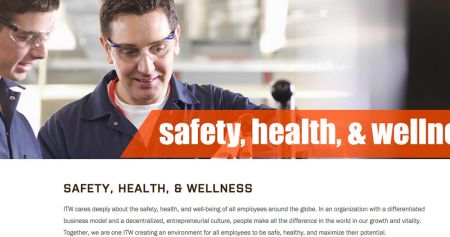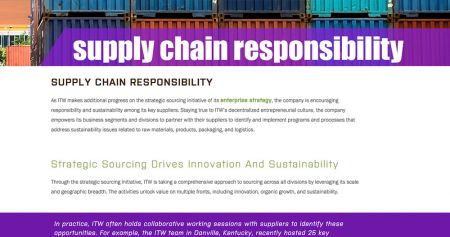 ITW Going digital with a corporate social responsibility report
Challenge:
Illinois Tool Works Inc. (ITW) has published a corporate social responsibly (CSR) report every year since 2009. After we partnered with ITW to enhance the overall process for the 2013 report, the next goal was to continue to evolve the format to better meet stakeholders' needs and further reduce the report's environmental footprint.
Solution:
Dix & Eaton proposed a microsite to house the report, which ITW embraced immediately. Our process was largely the same as the prior year, with D&E handling the project management, ideation, interviews, content development, and (digital) graphic design. We used a primary web address and template that will be consistent year-to-year while allowing for updates to reflect the report's new content and theme. The analytics we track also help us evaluate content and guide future reports.
Results:
ITW's 2014 CSR Report is modern, functional and compelling – and creates a foundation from which to tell the company's story in the future. The updated format did not change the core of the story – ITW's commitment and areas of focus are clear and consistent, and case studies have even greater prominence, further supporting the story. The microsite aligns with ITW's overall sustainability goals by helping to reduce its environmental footprint. Just as importantly, the online format makes for easier sharing of content with stakeholders, particularly across the company's social media channels. The microsite is located at http://withpurpose.itw-csr.com/. A PDF of the report is also available for download from the site.
What We Did
Developed a modern, functional microsite for the 2014 corporate social responsibility report
Looking For Something Similar?