Art Stupay
Senior Advisor, Investor Relations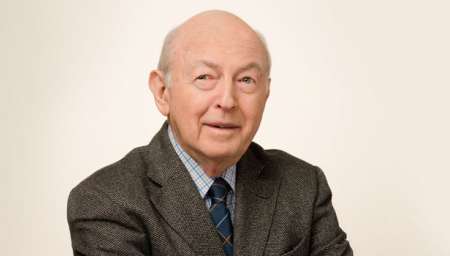 Arthur Stupay is a well-known advisor to companies on relations with institutional investors and analysts. He provides counsel and financial analysis on corporate strategy, acquisitions and divestitures, and application of EVA to investment decisions.
Prior to serving as an IR advisor, Art was a general partner of Prescott, Ball & Turben and later senior vice president of Kemper Securities. He was a leading member of the firm's Institutional Department and was chosen to be a member of Institutional Investor Magazine's All American Team of Analysts. He was a member of the team for 15 consecutive years. Later, Art headed a practice in the firm's Corporate Finance Department. He created a major industry conference on the Packaging Industry Outlook and is well known among investors and executives in packaging, metals, chemicals, food, beverage and consumer industries, among many others. He is a former associate member of the New York Stock Exchange.
Art has been widely quoted on industry and stock market developments in the national financial press, including The Wall Street Journal, Business Week, Investor's Business Daily, Forbes and Fortune. He has spoken at many industry conferences and panels. His reports and analyses have been widely read by money managers in the United States and the United Kingdom.
Art graduated from New York University with a master's degree in economics, received a bachelor's degree in economics from City College of New York and has taken coursework toward a doctorate in finance at the University of Pennsylvania. Mr. Stupay has been an instructor in finance and economics at the University of Pennsylvania's Wharton School and a trustee of several regional arts and social agencies, including president of the Ohio Chamber Orchestra and finance committee chairman for the Cleveland Center of Contemporary Art.
Specializes in:
Investor relations
Corporate strategy
Financial analysis