February 5, 2014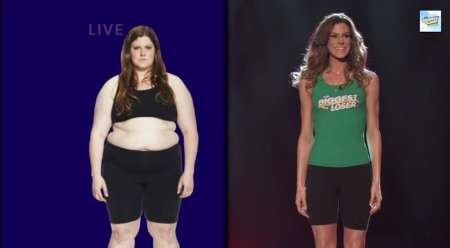 Building a respected brand is hard. Keeping it is even harder. NBC is learning that lesson the hard way. This week, as it has done for several seasons, it aired a live broadcast of the season finale of its popular weight-loss competition show, The Biggest Loser. But this time was different. This season's winner lost a staggering 60% of her body weight, going from 260 pounds to 105 pounds. Past winners have been celebrated for their achievements. This winner is being accused of going too far. And it's the Biggest Loser brand that may come out as… well… the biggest loser.
I won't get too mired in the controversy around the finale, but I do think it's worth considering what B2B brands can learn from this debate. Whose hands are your company's brand in?
Here are a few examples of how your B2B brand might be at risk:
Your People as Brand Ambassadors
As NBC learned, the show's contestants are the personification of the Biggest Loser brand and can serve to build allegiance to – or detract from – the show's reputation. In this case, the show's winner is probably not an accurate reflection of the healthy lifestyle the show seeks to promote. Let's consider how that translates to a B2B company: Does your company do business through distributors? If so, consider whether those distributors are an accurate reflection of your brand in the channel. One wrong move by a distributor could tarnish your company's reputation, too. The same goes for your employees. Whether they're sitting across the desk from a customer or sitting behind a keyboard on a social media site, your employees could be one of the biggest contributors (or risks) to your company's brand. This means B2B companies need to work hard to ensure everyone who represents their brand in the marketplace understands the mission, vision and values of the organization.
Preparing for the Worst (Even if You Don't Want to)
I've got to imagine the show's producers had, at some point, considered what they would do if a contestant ever went too far with his or her weight loss. And if they hadn't… well, shame on them. The same goes for your B2B brand. Do you have a worst-case scenario playbook for what to do if something happens that could damage your brand? Crisis preparedness is the only way to ensure you will be able to swiftly and effectively manage an issue before it becomes so big it damages the reputation you've worked so hard to build. It's not always a fun exercise in the moment, but it will make dealing with reputational issues a lot easier if and when the need arises.
Letting the Market Tell Your Story
As a marketer, you know it takes hard work to cultivate and maintain your company's brand. And if something happens to tarnish that brand, it's your job to fix it. As of this post, NBC has yet to address the controversy surrounding the "Loser" finale, and has instead left the storytelling to traditional and social media platforms. In essence, The Biggest Loser is allowing reporters and fans to shape its story for them. As a steward of your company's brand, it's critically important for you to take the lead in establishing what your company's story is, and to do so in a thoughtful and timely manner.
These are just a few ways to think about what your B2B company can learn from The Biggest Loser's brand blunder. What others would you add to the list?
Photo credit: The Biggest Loser via YouTube