July 1, 2016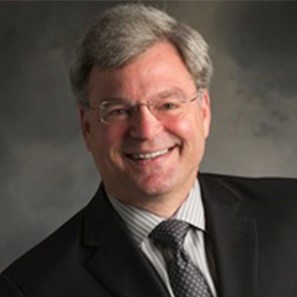 As the 2016 Republican National Convention draws near, we invited Rick Batyko, Senior Vice President, Marketing, Communications and Development of Team NEO to offer his perspective on the unique opportunity this long-awaited event provides our region to tell its story to national and international audiences. For more on the efforts to share our region's story, check out these recent posts from Chas Withers and Amy McGahan.
When Cleveland won the Republican National Convention in 2014, it was a moment of civic pride and initiated a two-year opportunity to tell the evolving story of Northeast Ohio's resurgence into a great place to do business, live and work. The fact that the Cavaliers won the NBA Championship this month is the icing that goes on our communications cake (not to mention the Monsters' championship run, as well)!
How do the RNC and an NBA championship help attract business to Northeast Ohio?  Our community is not just attracting business and talent – we are changing our collective narrative. The latter facilitates the former.  These events help propel our story arch that this region is on a rebound, is re-energized and is getting global attention for its accomplishments.  It is a location on the move and worthy of consideration as companies craft their short lists of where they want to locate or expand their operations.
In my role as head of Team NEO's marketing and communications functions (which goes to market under the Cleveland Plus brand), I have spent the past 10 years, along with our PR firm Dix & Eaton, getting the economic story of our region to the business media to enhance the region's image as a place to do business and to spur economic development and investment.  Third-party measurement has shown we are beating our benchmark competitors in terms of tone, quality and quantity of national business press coverage.  Having achieved our objectives with the national business press, we augmented that work with an international component.
In the past two years, Dix & Eaton executives and I have interacted with journalists from Asia, Europe, Australia, South America and Canada to discuss the strategies and solutions we have found to revitalize our part of the Industrial Midwest.
International media are interested in our manufacturing economy, our innovations and the opportunities for the middle class. We embody the American Dream of upward mobility;  our blue collar nature is rooted in our manufacturing heritage and drive for innovation.
Sometimes, our conversations with the media are in person. We travel to London, where we have met with The Economist, The Financial Times, the BBC, The (London) Times and others. We also visit New York and Washington regularly, meeting with both U.S. journalists and their international brethren posted there. These journalists are fascinated with our energy economy, the development and investment of the Utica Shale and how the strength of our economy will influence voters in the presidential election. In the past several weeks, our conversations have been about our community's preparations for the RNC and the civic boost associated with the Cavs' championship.
Recently, we walked into the New York bureau of Tokyo Shimbun, one of the largest newspapers in Japan. I was struck by two things: their interest in Cleveland, Northeast Ohio and the development of our middle class community, as well as their recognition of this area's strategic importance to the national election. Our economy represents opportunity for their readers.
NEO is home to more than 600 foreign-owned companies active in manufacturing, health care, the entrepreneurial economy, energy and more.
I have been telling Northeast Ohio's story to national and international media for the past 10 years. And the most amazing aspect is that our story keeps improving.
Rick has over 20 years of Fortune 100 and nonprofit communications, marketing and brand management experience. As President of the Regional Marketing Alliance of Northeast Ohio, Rick is leading corporate, civic and foundation-backed efforts to market the Northeast Ohio region, including Cleveland, Akron, Canton and Youngstown, to external and internal audiences.