April 7, 2015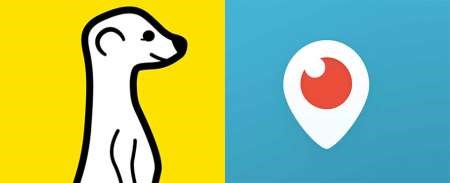 New apps are being developed and promoted every day.  There are certainly good ones that take off and duds that never go anywhere. And most may seem irrelevant for investor relations, especially at first glance. But in the case of Meerkat and Periscope, two new livestreaming apps, we urge IROs to pay attention – and get excited by the possibilities.
In case you haven't read about these tools or tried them yourself, here's a little background from USA Today "Assuming you have a decent connection, you can turn into an instant broadcaster by tapping a button inside the Meerkat or Periscope app on your iPhone; Android versions are on the roadmap. Video is streamed in real time over Twitter to what you hope are an adoring fan base of friends and followers."
That's right: live video feeds with no editing. For IROs, these tools are another opportunity – on top of other social media tools – to tell the company's investible story directly to investors and the financial media.
When it comes to Meerkat vs. Periscope for investor relations, it's my opinion that IROs will be better served by Periscope. (In fact, if reports are true that Meerkat is already dying, they soon might not have a choice.) That's because videos shot via Meerkat go away as soon as the livestream is over. With Periscope, however, the video will stay in the app for 24 hours – plenty of time to download the video and post it on your IR website. Plus, Twitter owns Periscope, which all but guarantees it will have better integration with Twitter than Meerkat.
Although there are still challenges with using either tool for disclosure-heavy events such as earnings, there are real opportunities to use Periscope for investor-focused events. Some ideas include:
Bell-ringing events at NYSE or NASDAQ
Company-sponsored analyst days that are being webcasted in full via your IR site
Post-earnings Q&A with executives to reinforce key messages
In addition, there are countless other ways companies might use Periscope for events such as trade shows that are not investor-specific but still important to that audience. Establishing your social platforms as a place where investors can find information and insight about your company will ensure they see your busy trade booth or new product in action.
Of course, livestreaming will be more effective if you have a well-established Twitter presence for your company and IR program. But in general, we think livestreaming apps should be viewed as another opportunity for companies to push out and reinforce key messaging.