CLEVELAND – February 22, 2017 – Dix & Eaton announced today that it is partnering with three highly accomplished strategic consultants in public affairs, corporate communications and marketing to enhance its capabilities to serve evolving client needs.
Jeff Johnson has been named senior advisor, corporate communications, for the firm, and Sue Stabe and Dean Ilijasic each will serve as senior advisor, strategy and insights. Johnson is managing principal of the Baltimore-based strategy firm JIJ Communications, and Stabe and Ilijasic are co-founders of Long & Short of It, a Cleveland-based firm specializing in branding, customer insight research, ideation and strategic planning.
"We're constantly exploring new ways to make ourselves and our clients smarter through insight-based research, digital intelligence and strategic collaboration that can solve the highest-impact issues, and it's exciting to partner with these two firms directly to that end," said Chas Withers, chief executive officer of Dix & Eaton. "Our global client base is faced with a growing number of opportunities, as well as challenges, to connect in the best way with customers, internal audiences, investors and other stakeholders. Working with these partners builds on our existing expertise with all of those audiences and dovetails nicely with our culture and approach."
Commenting on the partnership with Johnson, Withers said, "Over the past two years, we have worked along with Jeff for clients on public affairs, crisis communications, corporate social responsibility, diversity/inclusion and strategic planning issues, including the 2016 Republican National Convention in Cleveland. He has extensive experience on a national level working with corporate entities, municipalities and civic leaders, and his industry knowledge ranges from financial services to entertainment.  We have a great nexus with Jeff and his firm, and are able – in partnership – to tackle some of the most complex issues facing corporate and civic entities."
Dix & Eaton only recently began working with Stabe and Ilijasic, but clients already have benefited from their capabilities. Withers said, "Sue and Dean bring a high level of expertise in data analytics research, customer insight, strategic marketing and brand communications that also syncs nicely with our existing capabilities and engagements.  More than ever, marketing and communications professionals are being charged with finding solutions that generate measurable return on investment, strengthen market position and win share, and increase sales for their companies.  Sue and Dean have worked with us to bring perspective and insight rooted in both empirical data and extensive experience to drive results with a wide variety of premier B2B and B2C brands."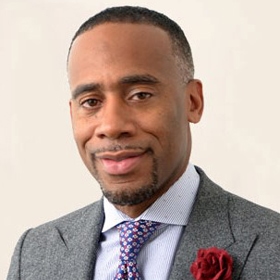 ABOUT JEFF JOHNSON
Johnson is an award-winning journalist and communications specialist who provides strategic insight and messaging consulting to clients in the private, public and entertainment sectors. In addition to his partnership with Dix & Eaton, he is managing principal of Baltimore-based JIJ Communications, where his client list includes Fortune 500 companies, political institutions and celebrities. He provided leadership for the City of Cleveland's communications strategy surrounding the 2016 Republican National Convention and has developed expertise over the last two decades in political engagement, strategic consulting and content creation. He is a regular contributor on the nationally syndicated Rickey Smiley Morning Show, has conducted interviews with both Barack Obama and Hillary Clinton for BET News and co-wrote Steve Harvey's best-seller, Act Like a Success, Think Like a Success.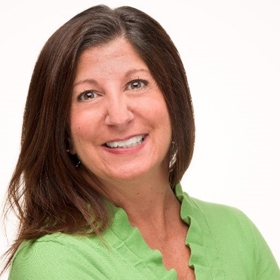 ABOUT SUE STABE
Stabe has conducted market research for leading B2B and B2C companies. Her experience spans nearly every type of research method and project, including ideation, brand health, consumer journeys, product development and concept testing. Prior to co-founding Long & Short of It, she served as director of insights and account planning at Adcom Group, vice president and market research manager at KeyBank, director of the strategic planning group at Malone Advertising and manager of consumer insights at American Greetings.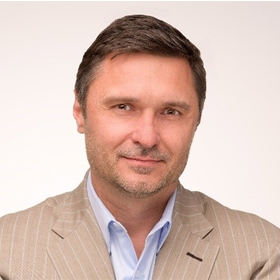 ABOUT DEAN ILIJASIC
Ilijasic has over two decades of marketing, strategic planning, business development and innovation experience, combining the art and science of marketing to deliver solutions for clients based on insights. Prior to co-founding Long & Short of It, he was chief strategy and innovation officer at Adcom Group, senior vice president and director of consumer innovation and community bank marketing for KeyBank, senior vice president of marketing at JPMorgan Chase, director of business development at American Express and vice president of business products for Visa. He has co-authored three patents related to the marketing and payments industry.
ABOUT DIX & EATON
Dix & Eaton is a strategic communications consultancy specializing in investor relations, crisis communications, media relations and marketing communications. Working as trusted partners focused on driving results, Dix & Eaton combines deep experience, foresight and creativity with digital intelligence and analysis to help clients realize the full power of communication and generate greater return on investment.  Founded in 1952, Dix & Eaton is 100 percent employee-owned and has twice been named the nation's best midsized firm. For more information, visit www.dix-eaton.com.