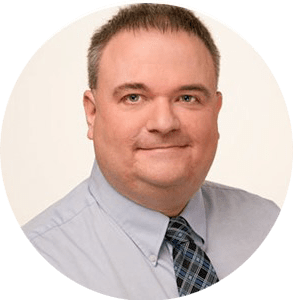 CLEVELAND – September 13, 2016 – Dix & Eaton announced today that Managing Director Gregg LaBar has been named to lead the firm's investor relations practice. A veteran financial and business communications professional, LaBar is a member of the firm's leadership committee and plays a key role in strategy development, financial communications, investor messaging and transaction communications for some of its largest clients.
LaBar, 52, is responsible for the strategic direction of the IR practice and its resources and methodologies devoted to client service, business development, marketing and thought leadership.
"Gregg's deep business experience, high-touch strategic counsel and deep respect among his clients and colleagues make him an excellent choice to lead this practice," said Lisa Rose, Dix & Eaton president. "Clients value his insights and candor, which draw upon his broad experience in investor relations, corporate communications and crisis communications. I have every confidence that Gregg will continue to grow the firm's expertise and enhance its impact for clients."
Rose, who led the firm's investor relations practice for the past four years and became president in January, will continue to serve select clients and advise the IR team on strategic and technical matters.
"Investor relations has been a Dix & Eaton mainstay for more than four decades," said Chas Withers, chief executive officer. "The seamless transition of the leadership of our IR practice from Lisa to Gregg reflects the continued development of a talented team with the skills to make a demonstrable difference for clients."
Dix & Eaton's investor relations service offerings include shareholder communications, corporate governance counsel, investor targeting, proxy contests and shareholder activism, M&A/IPO communications, bankruptcy communications, IR websites and digital strategies, annual reports, corporate sustainability reports, and IR program assessment and measurement.
About Gregg LaBar
Since joining D&E in 1998, LaBar has worked with clients in the specialty chemical, oil and gas/energy, multi-industrial, technology, environmental services, real estate, and health care industries. He has also shaped the firm's energy practice and capabilities in sustainability communications and corporate social responsibility.
An avid writer and editor throughout his 30-year career, he has written more than 450 articles, reports, white papers, websites and speeches on a variety of communications-oriented and industry-specific topics. LaBar is a member of the National Investor Relations Institute and Cleveland's Corporate Roundtable/Corporate Sustainability Network.
Earlier in his career, LaBar spent 12 years in the local and trade press as an editor at Penton Publishing (now Penton Media) in Cleveland and sports editor of The Punxsutawney Spirit in Punxsutawney, Pa. He holds a bachelor's degree in journalism from Indiana University of Pennsylvania, Indiana, Pa.
About Dix & Eaton
Dix & Eaton is an integrated communications consultancy specializing in investor relations, crisis communications, media relations and marketing communications. Working as trusted partners, we bring deep experience, foresight and creativity to every relationship and help clients realize the full power of communication to drive results. Founded in 1952, Dix & Eaton is 100 percent employee-owned and has twice been named the nation's best midsized firm. For more information, visit www.dix-eaton.com.