Earlier this week, Heather Smith highlighted five branding opportunities using the Twitter profile page redesign. As important as the redesign is for marketers, investor relations professionals also can leverage it to amplify their companies' stories and shareholder messaging.
Pinned Tweets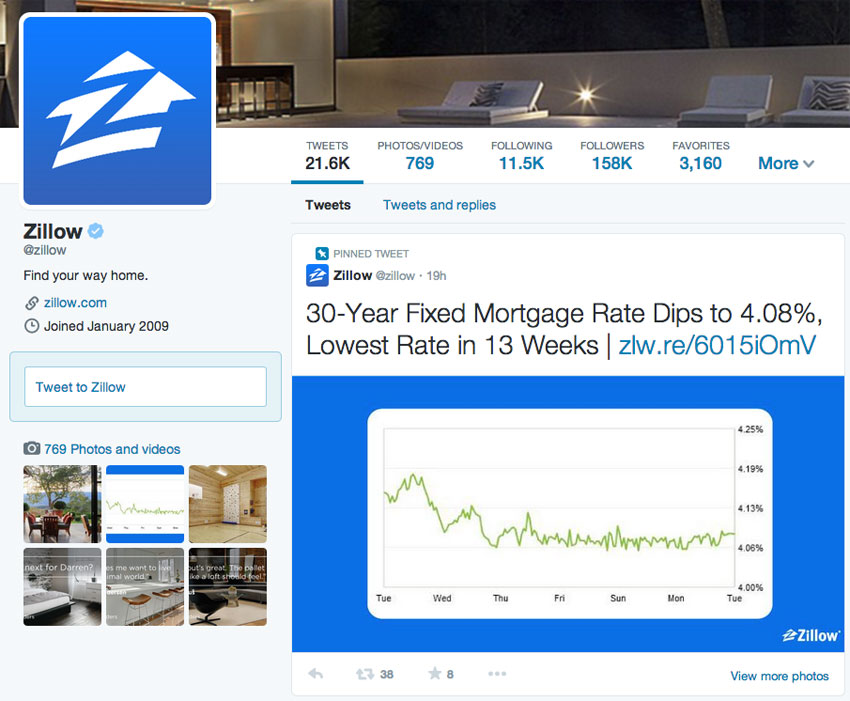 My favorite feature of the new profile page is the pinned tweet – a favored tweet that a company can pin to the top of its profile page to ensure that it is the first tweet a visitor sees. For IROs, the pinned tweet is yet another venue for driving home your corporate strategy with the financial community.
For example:
Live tweeting your earnings call? Once the call concludes, review the tweets you pushed out and pin a key quote from your CEO or a tweet with a graphic attached.
Launching a new and strategically important product? You might pin the tweet linking to the news release about the innovation.
Announcing a major acquisition? Make sure your messaging remains a key part of the conversation by pinning a tweet with a statement from management and a link to the news release.
In general, the pinned tweet is an opportunity to keep fresh, strategic content front and center on your profile page – for free, as Heather noted; users previously had to pay for the ability.
In addition, the new Twitter profile page seems to be screaming out for more visuals, which you can now use more effectively in both your header and your tweets. IR has plenty of content perfect for communicating visually, such as graphs and charts to enhance discussion of quarterly or annual financial results. You can even include videos of your executive management team talking about the company's strategy.
Best Tweets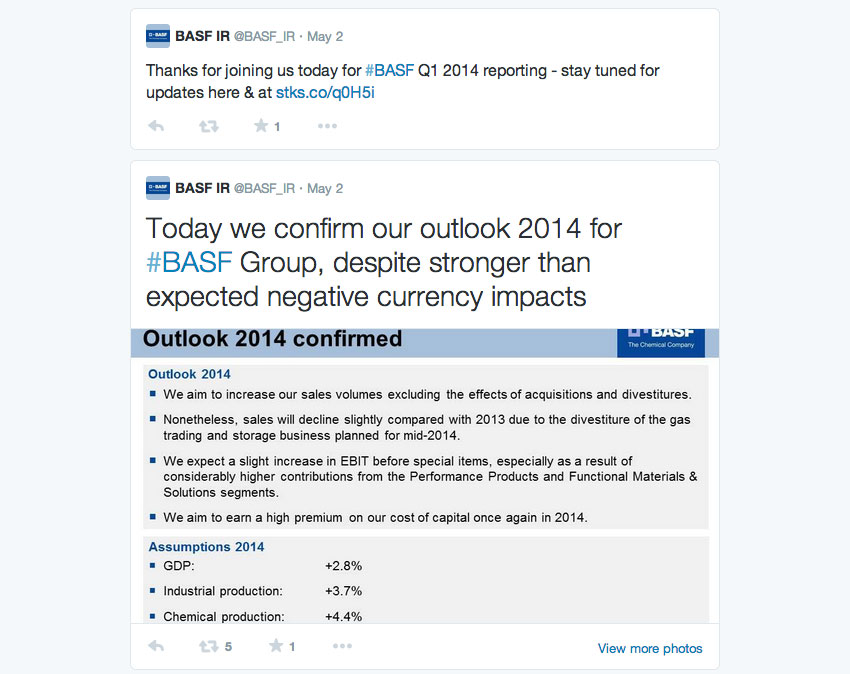 Another important feature is best tweets (as Heather noted, certain tweets will appear larger based on retweets, mentions and favorite posts). For IROs, this ranking system is an opportunity to reflect on which tweets around earnings, for example, had the biggest impact. You can then use this information to shape the company's social strategy for the next earnings call, its analyst day and on an ongoing, day-to-day basis.
Overall, though, the redesign doesn't change how IROs should approach social media, and in particular, Twitter. Of course, IROs need to review the updated SEC guidelines on using social media for investor relations and keep in mind all the "gut checks" around disclosure when talking with investors and analysts. Ultimately, remember this: social media is a growing opportunity to leverage and repackage previously disclosed content to cut through the noise and communicate your story to the financial community more effectively.
Tweet us your thoughts on how you plan to use the Twitter redesign for IR.