If you're on Twitter, you've probably noticed the new look and feel or at least heard about it. Unlike past updates, this one offers five great branding opportunities for businesses, with no additional cost. Here are five things you need to know about the recent updates to help your business stand out in the Twittersphere.
1) Create a visual ad with the new header
The most notable change to Twitter is the new header space on the profile page. The header is now sized significantly larger at 1500 x 500, expanding across the entire page. The maximum file size is now 5MB, lending an opportunity to create a really impactful visual. This incredible social media real estate allows brands to really showcase their business, personality and more.

​
Tip: Have an upcoming promotion or want to promote a specific part of your business? Design a header image to promote it.
2) Promote a Tweet using the pinned tweet feature
Businesses and individuals can now pin a tweet to the top of their profile page, similar to Facebook's "pin-to-top" feature. A pinned tweet will remain the first tweet visitors see until you select a new one, but you can only pin one tweet at a time. Prior to this update, only brand pages could pin a tweet through Twitter ads.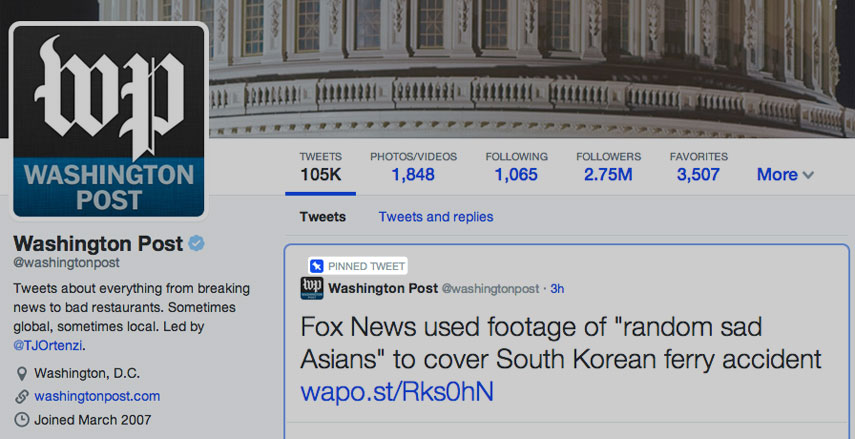 Tip: Use this feature to promote a recent blog post, contest or other time-sensitive information to keep it at the top of your stream.
3) Determine which photos and videos are being viewed the most with the filtered tweets option
This feature allows visitors to your profile to choose which timeline they want to view when looking at your profile, including Tweets, Tweets with photos/videos or Tweets and replies.
Tip: Use this feature to quickly find shared photos or top Tweets to determine what content is working and what's not working.
4) Show off your most engaging content with the best tweets feature
Tweets with the most engagement through retweets, mentions, favorite posts and direct messages will appear larger than your other tweets. This feature makes your best content easier to find and helps images and videos stand out.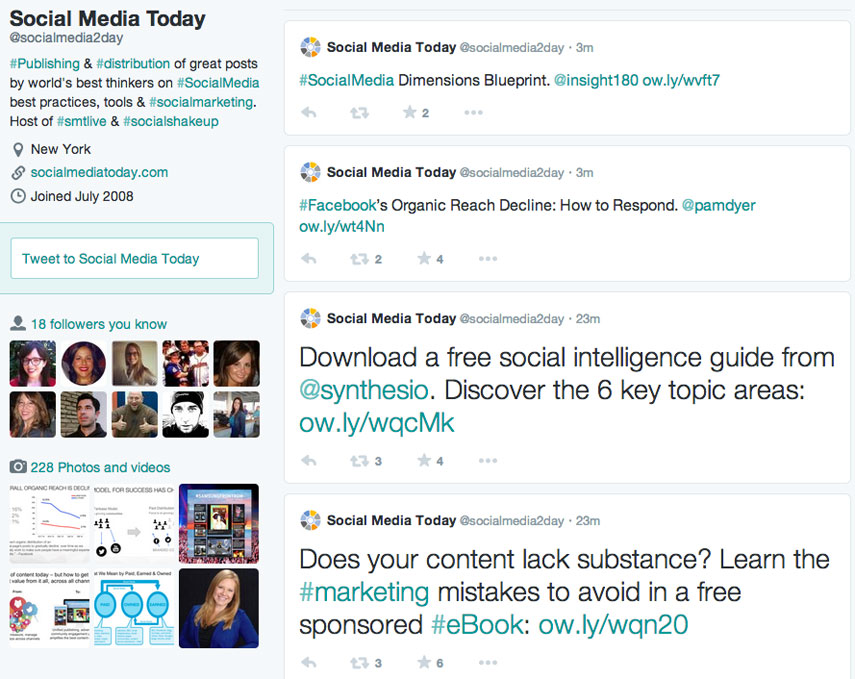 Tip: Take time to focus on great content, since this feature applies only to your original content, not content you have retweeted from other sources. It's all about you!
5) Engage quickly with followers and influencers using the pop-up notifications feature
When someone follows, retweets, mentions, favorites a tweet or sends a direct message to you, a notification will now appear in the bottom right of your screen. This is another area to interact and engage with users.
Tip: Don't want to receive these notifications? You can turn it off or customize what you get notified about in your Twitter settings under "Web Notifications."
Check out how we're using the new Twitter changes at the Dix & Eaton Twitter page!
Keep an eye out for our next blog, where Stephanie Harig from our investor relations practice will discuss how public companies can leverage the new Twitter profile update.