Welcome to Week 1 of Fantasy Social, our new blog series where we pit two social media platforms against each other in a weekly fantasy football-style matchup. Our first matchup looks at Instagram Stories vs. Snapchat Stories and how either one might work best for your B2B brand.
(For a refresher on the criteria used in Fantasy Social, check out last week's post from my fellow analyst Lisa Zone).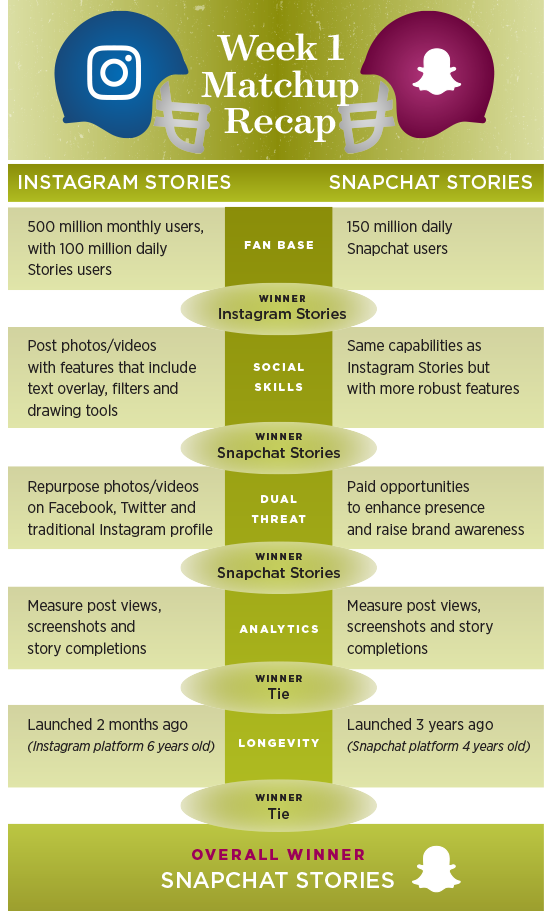 Fan Base: While both platforms continue to expand their respective fan bases, Instagram has the potential to reach broader audiences. According to Tech Crunch, Instagram has 500 million monthly active users, 100 million of whom use the Stories feature daily. Conversely, Snapchat reports 150 million daily users, including 41 percent who are 18 to 34 years old.