Snapshots from downtown is a brief roundup of what the D&E team is seeing, hearing and doing leading up to and during the Republican National Convention. For all posts like this, click here.
Sunday, July 17, 2016
7:30 p.m.: What a way to show off Cleveland!
The official RNC events kicked off with a welcome party called "Rock the Night in CLE" at the Rock & Roll Hall of Fame & Museum, the Great Lakes Science Center and Voinovich Park.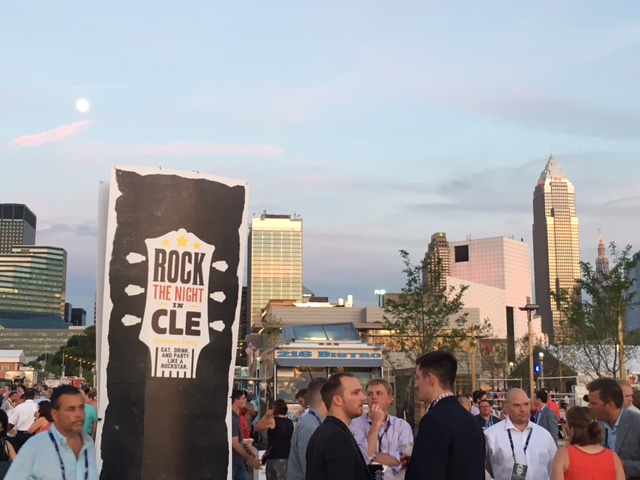 A small group of protesters from Code Pink, Black Lives Matter and a few other organizations temporarily delayed guest entry into the party via a single security checkpoint at East 9th and Lakeside.
Once inside the party zone, the estimated 12,000 attendees enjoyed offerings from dozens of local food trucks, beverages and music…