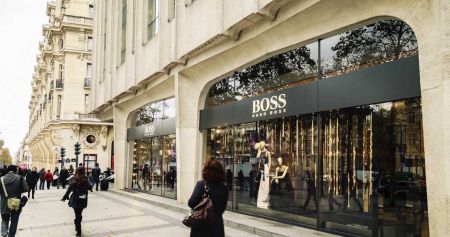 Hugo Boss Labor Relations
Hugo Boss was facing a very public battle with Workers United after negotiations on a collective bargaining agreement failed and the company announced its Cleveland plant would close. The union mounted an aggressive publicity campaign designed to pressure the company into keeping the plant open. It staged numerous rallies and other public events, enlisting the support of high-profile advocates, including politicians and even actor Danny Glover, which drew attention from major media in Cleveland and across the country.
Dix & Eaton worked with Hugo Boss to develop messaging and a strategy to counter the union's position and reinforce the rationale behind the decision to close the plant. Dix & Eaton monitored media coverage of the union's activities and fine-tuned messaging as needed, but the company remained consistent and firm in its resolve that the plant was not globally competitive and therefore must close, absent a change in the union's demands. As the union became more aggressive in its tactics, however, Dix & Eaton helped the company become more proactive in its outreach to various key audiences, including public officials, media, investors and community leaders.
When it became clear the union was interested in adjusting its stance, Hugo Boss returned to the bargaining table and reached an agreement that featured significant wage concessions from the union. These concessions allowed the company to keep the plant open because it was now globally competitive with other facilities, creating a positive ending and resulting in favorable media coverage for the company.
What We Did
Developed messaging and strategy
Provided outreach to key audiences
Set up media monitoring program
Reinforced management rationale
Looking For Something Similar?