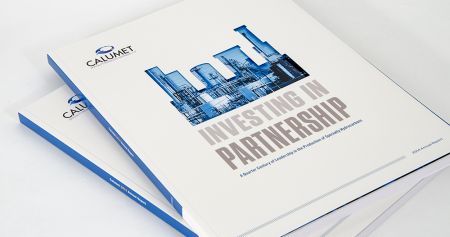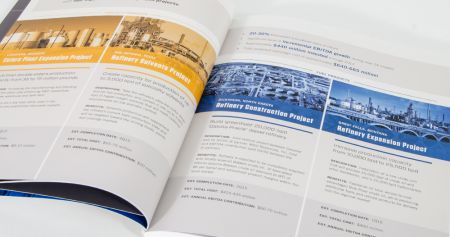 Calumet 2014 Annual Report
To highlight its refining capabilities, Calumet introduced a high-impact, innovative design featuring a die cut on the cover with a gatefold to call attention to key facts, financial highlights and its corporate vision. The use of financial charts overlaying photos provides a dynamic, compelling and attention-grabbing feel to the information, and the at-a-glance spread features the company's four major capital investment projects instead of the usual business segments.
What We Did
Theme development and execution
Writing and editing
Graphic design
Production management
Looking For Something Similar?