Saul H. Ludwig, CFA
Senior Advisor, Investor Relations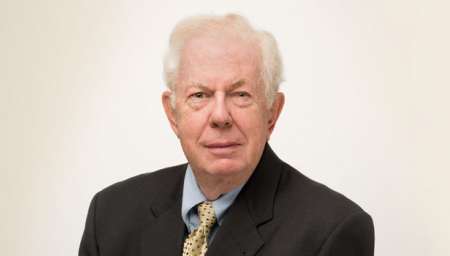 During 45 years as an equities analyst, Saul Ludwig became nationally recognized as a leader in the rubber and chemical industries. He also hired and trained numerous research associates who subsequently became industry leaders themselves.
Throughout his career, Saul has been quoted frequently in The Wall Street Journal, BusinessWeek and many local and regional newspapers, and a frequent guest on CNBC and Bloomberg TV. Saul was a monthly contributing editor on tire industry topics to Modern Tire Dealer magazine for 40 years and received a special commendation from the Tire Industry Association in 2011.
Saul has been a frequent member of Institutional Investor magazine's All-American Research Team and frequently ranked among the best analysts in the Forbes.com/StarMine stock picking and earnings estimator rankings for both the specialty chemical and the tire and rubber industries. The Wall Street Journal ranked him number one for stock picking for the chemical industry in 2009 and number three for 2011.
Saul spent the early years of his career with three major corporations before joining what was then Roulston & Company, Inc. During 28 years with the firm, he rose from a junior security analyst to executive vice president and director of research, and was responsible for analyzing companies in the rubber, chemical, consumer products, publishing, restaurant and leisure time industries.
He later focused on companies in the rubber, chemical and industrial product industries during 15 years as a managing director of KeyBanc Capital Markets, Inc. and on the rubber and chemical industries as a managing director of Northcoast Research, LLC for three years before retiring in 2013.