Would your company's reputation survive a major product failure or recall? A serious social media blunder? Major litigation? The death of an employee or customer?
A company's ability to bounce back after a crisis often comes down to one key factor: how well it prepared before the crisis. Unfortunately, we see companies – too many companies – wait until after a cataclysmic event strikes to create a crisis communications manual, train top executives for speaking with media or set up a "dark" website.
Crisis preparedness is not necessarily a pleasant task, and it's easy to put off for another day when there's no looming crisis on the horizon. But, despite the reluctance or procrastination of some organizations, investing in crisis preparedness remains a critical success factor when it comes to protecting a company's bottom line and reputation. In fact, insurance industry giant Marsh Consulting suggests that every $1 invested in crisis management and preparedness returns $7 in averted costs when a crisis actually hits.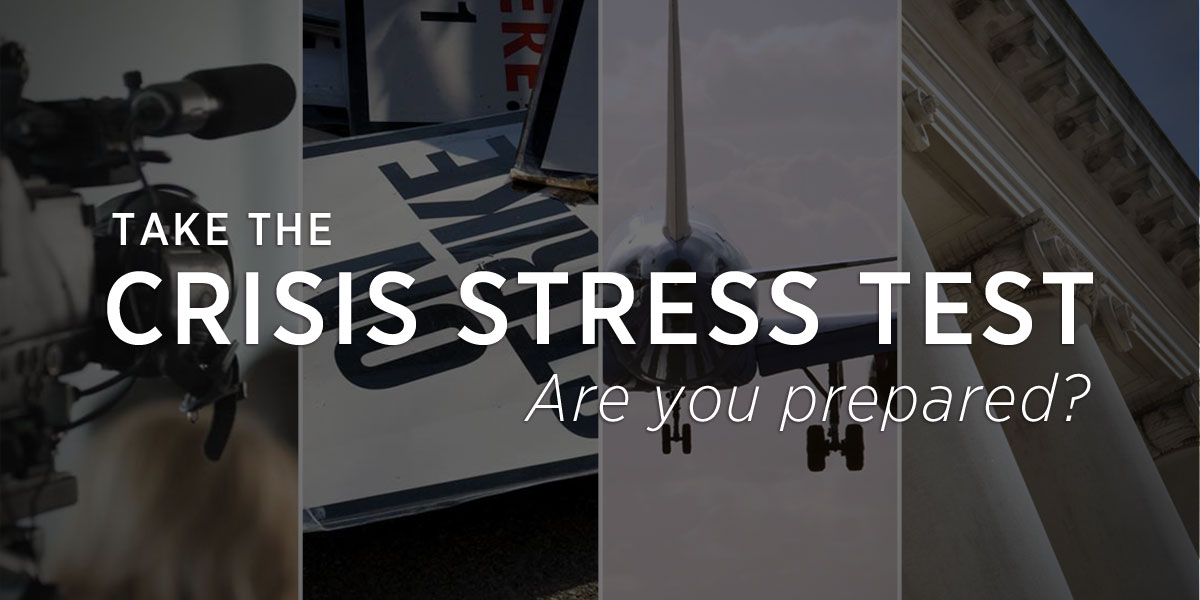 While many complex factors go into a full-fledged risk assessment, we've created a quick and painless version for you to try online. Check out our Crisis Stress Test to gauge your company's preparedness and ability to weather a storm.
Want to know how you can boost your score? Send questions to our crisis gurus, Matt Barkett and Abbey Linville, at mbarkett@dix-eaton.com or alinville@dix-eaton.com.