One of the things I've always loved about working at Dix & Eaton is the encouragement we get to be involved with nonprofits and professional organizations that are important to us. For me, one of those organizations is the American Advertising Federation Cleveland (AAFCLE), where I serve as a director and chair of the PR/social media committee. (Full disclosure: I've also been secretary/treasurer, VP of membership, VP of programming and past president. See what I mean about getting involved?!)
Being part of a professional organization like AAFCLE exposes me to ideas and people I may not normally come across during my daytime gig at D&E. I love to hear what other agencies are doing, how peers in other organizations are building their businesses or careers, and what the latest and greatest industry trends are. Interestingly enough, I've found that my time out of the office with my AAFCLE cohorts has helped me feel even more connected to what happens in the halls of D&E. It also helps me generate and share new ideas with clients, and connects me to macro industry trends. Guess that's why I value my membership so much.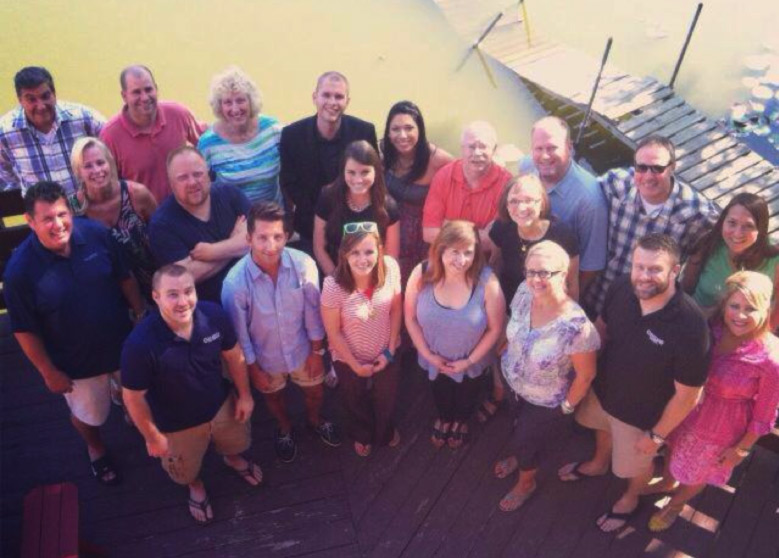 Here's a shot of the 2013/2014 AAFCLE Board of Directors at our annual planning retreat. Lots of creative energy with this group! (That's me on the far right in the pink.)
I know it's not always easy to get away from the office, but I challenge you to try to make time in the next month. Connecting with new people and ideas is what drives my creativity. I'd venture to say you'll come away with at least one new idea or connection if you carve out the time, too.